Advantages of of using WordPress Development Page
WordPress is a popular and powerful content management system (CMS) that is used by millions of websites around the world. Its versatility and ease of use have made it the go-to choice for many businesses and individuals looking to create a website. In this article, we will discuss the advantages of using WordPress development.
Easy to use
One of the biggest advantages of WordPress is its ease of use. The platform is intuitive and user-friendly, even for those without technical experience. It has a simple interface that makes it easy to add new pages, upload content, and customize the design of your website. Additionally, WordPress offers a range of tutorials and support forums to help users get starte.
Flexible and customizable
WordPress is highly flexible and customizable, allowing users to create a website that fits their unique needs. The platform offers a vast range of themes and plugins, which can be used to customize the look and functionality of your website. WordPress themes can be easily edited, allowing users to change the colors, fonts, and layouts to match their brand.
SEO-friendly
Search engine optimization (SEO) is crucial for any website looking to rank higher in search engine results pages (SERPs). WordPress is inherently SEO-friendly, with features such as clean code, mobile responsiveness, and easy-to-use plugins that can optimize your website for search engines. Additionally, WordPress allows users to easily add meta tags, keywords, and descriptions to improve their website's visibility in search results.
Cost-effective
Cost-effective WordPress is a cost-effective option for website development. The platform is free to use, and most themes and plugins are also available for free or at a low cost. This makes WordPress an ideal choice for small businesses and individuals on a budget.
Mobile-responsive
In today's mobile-first world, having a mobile-responsive website is crucial. WordPress is designed to be mobile-responsive, meaning that your website will automatically adjust to fit any device, from desktops to smartphones. This ensures that your website is accessible and user-friendly, regardless of the device your visitors are using
Our WordPress Development Process
While WordPress, at first glance, might not seem like something you need help with, there's a lot that is missed on the functionality front when you don't have experts like ours on board. Our WordPress development process gives a glimpse of what we consider before getting started with building your project.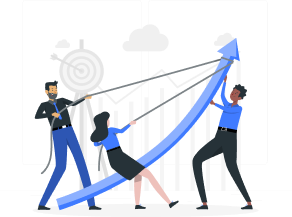 Analysis and Conceptualization
Our WordPress development process starts with a deep project analysis and understanding your brand. Our experts conceptualize a plan for your website and brainstorm innovative elements that can enhance your app.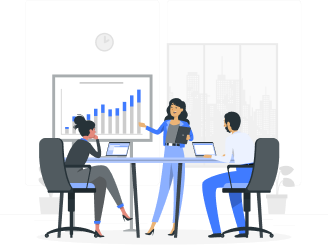 Embedded Integrations
With easy hosting, fast and simple templating and extremely streamlined development with WordPress, the apt plug-ins and embedded integrations are all it takes to make a difference for your website.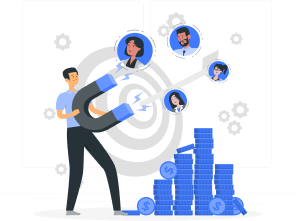 Strong Function and UI/UX
Anviam prioritizes strong functional features for your website while also planning for the best UI/UX interfaces. We bring the best of features and design for your web app that sets it a class apart from the others.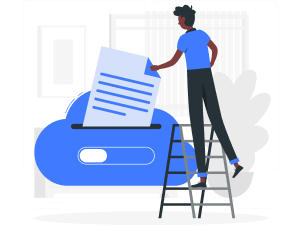 Speed and Performance
Our process involves considering the best tech stack, plug-ins and custom integrations to optimize speed and performance for your website. We embed necessary automations, database integrations and other custom services for your website.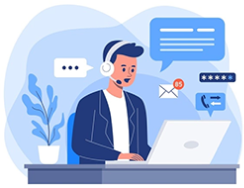 Testing and Best Practices
For complex projects and large web apps our exhaustive testing protocol ensures minimal debugging requirements. We develop web solutions in line with industry standard best practices for the most efficient web solutions.
Our Portfolio
Anviam has dabbled successfully in different industry-specific projects for WordPress Development. Pick a niche and explore our custom features, seamless integrations and premium design for the same!
Medical Health Website
All of functions of your website will be guaranteed on almost devices: desktops, laptops, ipads, iphones, android.... and give visitors beautiful interfaces.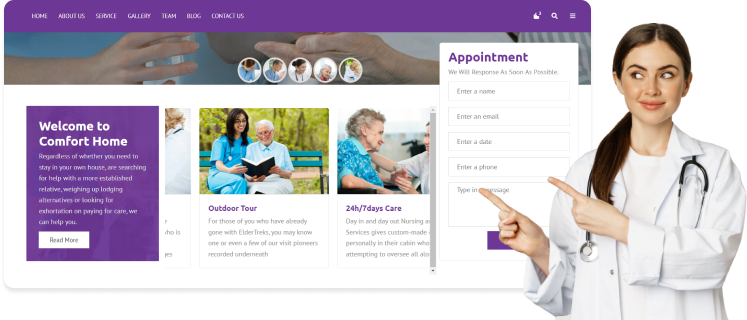 Veterinary Website
All of functions of your website will be guaranteed on almost devices...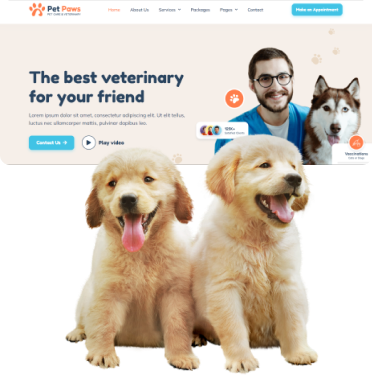 FAQ
Have questions on approaching website development for your brand? Here are some insights that might answer your questions. Don't see your queries here? Chat with us or write to us at anviam.com and we'll get back to you!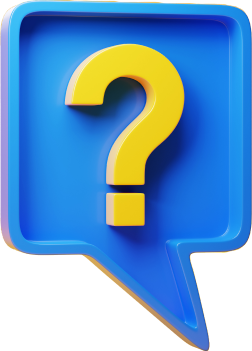 While WordPress readily offers an elaborate collection of free to use templates, premium templates available with more specific features can be used. If you're looking for something innovative and different we create custom templates for your apps that can be tailor-made for your use.
Our best WordPress developers employ a number of SEO plug-ins and tools for optimizing your website for an improved ranking on the search engine. Apart from this, we can also plunge into a more targeted range of digital marketing and SEO services for your website.
Yes, we are a custom WordPress development company. We code custom plug-ins for varying and dynamic requirements of the project. Think you really like a plug-in feature that is required to be fit to your use case? Our team can create a custom plug-in file for your app.
WordPress apps are extremely devices friendly for use across desktops, mobile screens and tablets. For a highly customized range of features, we carry out effective cross-platform and multi-device compatibility testing to ensure the best output for your web app.
WordPress website development can cost anywhere between $500 to $1000 depending on how flexible and customized you want your web application to be. While we offer separate consultation services, you can get a better estimate for a quote for our WordPress development services from our team.