Advantages of Using iPad App Development
iPad app development has become increasingly popular over the years, and for good reason. Here are some advantages of using iPad app development:
Large Screen
The iPad has a larger screen compared to other mobile devices, making it an ideal platform for creating apps with more complex interfaces and features. This allows developers to design apps with a greater focus on user experience, providing more information and more interactive content for users.
Optimized for iOS
The iPad is specifically designed to run iOS, which makes it easier for developers to create apps that are optimized for the platform. Apple provides developers with a variety of tools and resources that make it easy to create high-quality apps, including development frameworks, design templates, and more.
App Store Visibility
Apple's App Store has a large and active user base, providing developers with a platform to showcase their apps and reach a wider audience. With the right marketing and promotion strategy, an iPad app can gain significant visibility on the App Store, resulting in more downloads and revenue for the developer.
Higher Revenue Potential
iPad apps often have a higher revenue potential compared to apps developed for other mobile platforms. This is because iPad users are typically more affluent and willing to spend money on apps and in-app purchases. Additionally, iPad apps can be priced higher than smartphone apps due to the larger screen and more advanced features.
Integration with Other Apple Products
The iPad can be seamlessly integrated with other Apple products, such as the Apple Watch, Mac, and iPhone. This allows developers to create apps that work across multiple platforms, providing users with a more comprehensive and integrated experience.
More Engaging User Experience
With the larger screen and more powerful hardware, iPad apps can offer a more engaging and immersive user experience compared to smartphone apps. This allows developers to create apps that are more visually appealing, interactive, and fun to use.
Our iPad App Development Process
Anviam's iPad App development process is structured keeping differences in usage in mind. Our process is in-depth and covers all ground to develop apps and further versions that function seamlessly across iOS devices.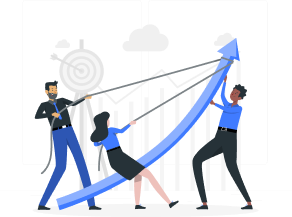 Exploring App Requirements
We start by understanding your app requirements and what you're expecting your user to experience differently with an iPad interface. At this stage of the process, we can explore what you envision for your app.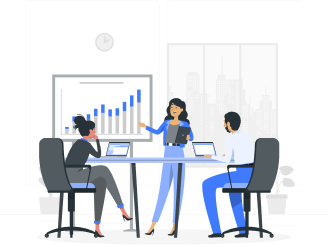 Premium Design and UI
With us, you hire an iPad app developer who caters to premium design and UI as well. Especially for use with a bigger screen, easy and seamless navigation, robust design and a great user interface become essential.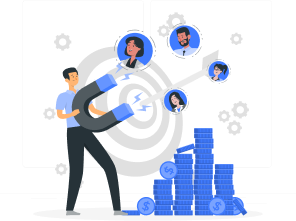 Development Process
Following vigorous planning and ideation, our structured development process begins where our experts use the best tech stack with modern frameworks to develop iPad apps that can boost your business.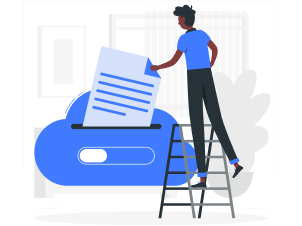 Understanding User and Fine Tuning
We constantly keep in touch with understanding the users we're building the app for. With your inputs and market study, our developers fine tune the features and operability of the app to make it exactly as per your requirements.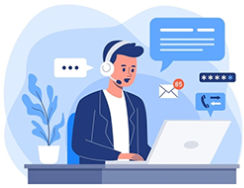 Improvements and Patches
We also work towards any functional improvements that are spotted out at this stage and render plans for how patch codes can be implemented to resolve issues, debug effectively and add functional features at later stages.
Our Portfolio
Anviam's iPad App development portfolio ranges across different kinds of apps that are developed keeping use on a tablet/iPad in mind. Have a look at some of our interesting projects!
Medical Health Website
All of functions of your website will be guaranteed on almost devices: desktops, laptops, ipads, iphones, android.... and give visitors beautiful interfaces.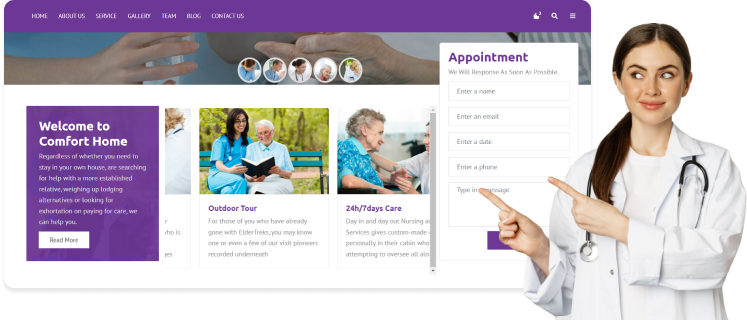 Veterinary Website
All of functions of your website will be guaranteed on almost devices...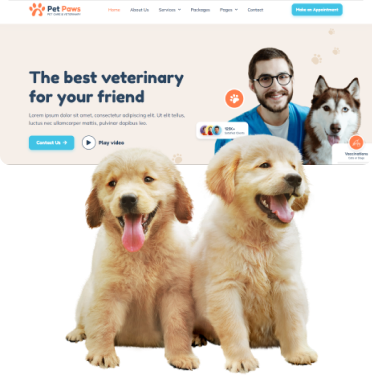 FAQ
Have questions on approaching website development for your brand? Here are some insights that might answer your questions. Don't see your queries here? Chat with us or write to us at anviam.comand we'll get back to you!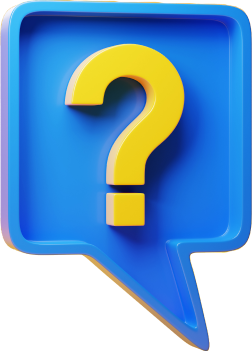 While both iPhone and iPad apps would have similar code, they would run on slightly different operating systems. iPad apps would require more attention to detail for developing for a larger screen but can run on both iPhones and iPads. The primary differences are regarding use cases and what you'd want to fit in the screen.
Firstly, apps optimized for iPads in terms of improved graphics and features for a larger screen can run easily on iPhones. iPad apps are rendered for long use hours while you'd also get the benefit of being able to reuse a lot of code at later stages for other iOS development.
At Anviam, our best iPad developers focus on providing a great UI/UX interface for your iPad app. With iPad apps and more screen size, you can expect a lot of features and additional options in your app design.
You might wonder when iPad App development might be the right pick for you. Work-based apps with use of the Apple pen, gaming apps and other apps that would benefit from improved and detailed design and graphics can be great as iPad apps. Those with too much content required to be displayed on the screen at once, minutely customized and run for longer hours would also do well as iPad apps.
At Anviam, you hire iPad App developers you see app development through till the end with robust support and maintenance for your app. We provide full-time support for any issues that you might experience.