Advantages of Using iPhone App Development
The iPhone is one of the most popular and widely used smartphones in the world. With its sleek design, high-quality camera, and powerful processing capabilities, it's no wonder why so many people choose to use an iPhone as their primary mobile device. If you're a business owner or entrepreneur looking to develop a mobile application, there are many advantages to using iPhone app development. Here are just a few:
Large User Base
One of the most significant advantages of developing an iPhone app is the large user base that comes with it. With millions of iPhones in use worldwide, there is a massive potential audience for your app. Apple's App Store is also one of the most popular app marketplaces, making it easy to distribute and market your app to a vast number of users.
Better Security
Apple's strict app development guidelines and security protocols make it harder for malicious actors to penetrate the app's security. The iOS platform is known for being one of the most secure mobile operating systems in the market. This ensures that your users' data is safe and secure, providing them with a more positive experience and boosting your app's reputation.
Higher Monetization Potential
iOS apps generally have a higher monetization potential than other mobile platforms. This is because iPhone users are generally more willing to pay for apps and in-app purchases. Additionally, iOS users tend to be more affluent, making them more likely to spend money on premium apps or subscription-based services.
Easy to Develop
Developing an iPhone app is relatively easy compared to other platforms. Apple provides a comprehensive set of tools and resources for developers to use, making it easier to create high-quality apps that look great and function smoothly. Additionally, the iOS platform has a consistent design language, making it easy to create a visually appealing and intuitive user interface.
Better User Experience
iPhone users are known for being loyal to their devices and enjoying a consistent user experience. By developing an iPhone app, you can ensure that your users have a seamless and positive experience that aligns with their expectations. Apple's strict design guidelines also ensure that apps have a consistent look and feel, reducing the chances of users experiencing any confusion or frustration while using your app.
Access to Cutting-Edge Technology
Apple is known for its commitment to innovation, and the iOS platform is no exception. By developing an iPhone app, you can take advantage of cutting-edge technologies such as augmented reality, machine learning, and facial recognition, providing your users with a unique and engaging experience that sets your app apart from the competition.
Our iPhone App Development Process
Our iPhone App development process is an amalgamation of some crucial aspects that can set your iOS app a level up. Our detailed process involves bringing the best tech and innovations to the table.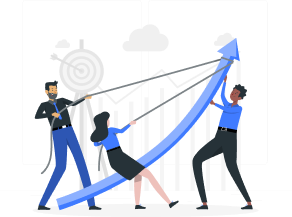 Ideating with your Vision
We value your vision and the concept you have for your application. Our process begins with ideating aspects for your app with your vision and idea at the center. Bring everything you're looking for and we'll figure out how to add that to your app.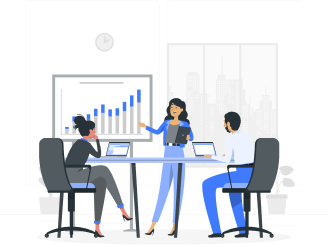 Tech for Next-Gen Apps
Our iPhone App services are focused on improving performance, security, usability and other features for your brand's app. We do so by using the best technology to render next-gen apps with improved functionality and ease of use.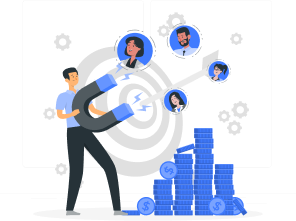 Premium Design
Our design team understands the value of a good-looking app! This doesn't just mean the look and feel but improved navigation, gesture controls, design elements and a premium user interface.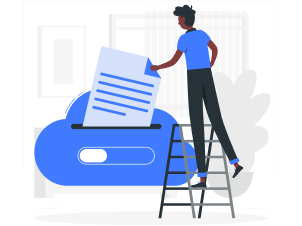 Structured Coding Plan
Anviam believes in creating code that would be easy to use, reuse and transform throughout the development lifecycle of your project. Our process involves structuring a coding plan that helps us render robust code for iPhone app development.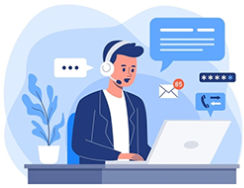 Customization and Updates
What is an app without some custom elements that users wouldn't find anywhere else? At Anviam you can explore the true benefits of custom elements and prompt updates with the best iPhone app developers who'd go the extra mile for attention to every detail.
Our Portfolio
Have a look at Anviam's specially curated additions to the Apple Store. Our iPhone app development portfolio focuses on robust apps that yield good revenue for our clients.
Medical Health Website
All of functions of your website will be guaranteed on almost devices: desktops, laptops, ipads, iphones, android.... and give visitors beautiful interfaces.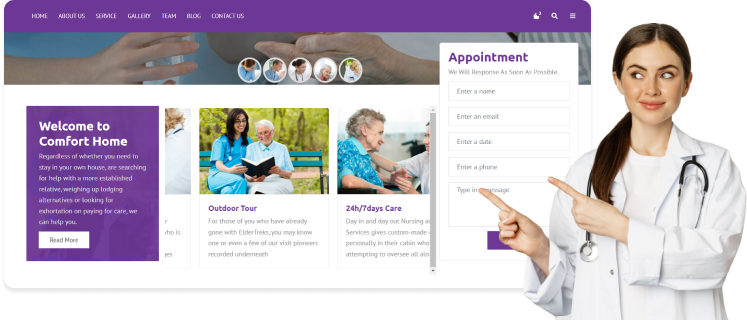 Veterinary Website
All of functions of your website will be guaranteed on almost devices...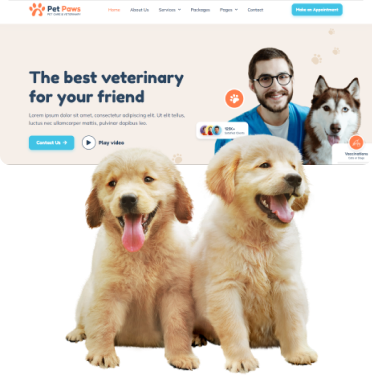 FAQ
Have questions on approaching website development for your brand? Here are some insights that might answer your questions. Don't see your queries here? Chat with us or write to us at anviam.comand we'll get back to you!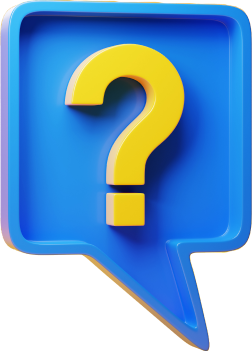 Yes. Anything you can convey to us can be seen to fruition by our experts. While we can present a variety of options for industry specific apps that are already widely used we also like a challenge! Our developers are experienced in exploring new development routes for innovative app ideas.
Our development cycles usually range upwards of 100 days but can only be determined on the basis of the particular project. Depending on the features, customization and integrations you're looking for you can get a time period range from our experts.
At Anviam, we typically make it a point to keep you in the loop with the progress on app development and how the functional features are coming along. We are eager to accommodate any suggestions from you through active communication throughout the development process.
iPhone App web development with us also extends to premium design services to invent the look and feel of your app from scratch. With robust design from our experts for your app you can improve user retention, performance, and usability.
iPhone apps provide a great sandboxed environment to keep not only payment gateways but all user information secure. For maintaining security and integrity with your eCommerce apps, iOS app development can be a great pick!