Advantages of PHP for Web Development ?
Other than offering a great range of options for flexible development, PHP offers an edge over other programming languages in several ways:
Free & Open Source
PHP is open source and free to use. You can access a great range of features and frameworks to render the best-in-class web solutions without any additional fee for the PHP library.
Extensive Library
Our experts can access and tweak pre-written polished code for isolated modules of your application. This makes it possible for us to ensure flawless performance with our expertise in making the module suit your brand.
Robust for device and platform compatibility
Anviam aims at developing all its solutions for cross-platform and multi-device operability. PHP is one avenue where device and platform compatibility can be made seamless and taken a notch up with our web solutions.
Scalability
Especially for a long-term and big project, considering how you're going to scale your project is paramount. PHP is a dream to work with in terms of scalability as well as an easy, organized and simple use.
Speed
This is an important one! PHP sites load faster making your visitor's wait time lesser and boosting the overall user experience. The benefits of this are experienced more when considering integrations with other platforms.
Seamless Integrations
Being compatible with a majority of operating systems, PHP takes the crown for easy integrations and compatibility. Other technologies and even existing software can be integrated for the best output.
Improved Performance
Our developers tap the complete potential of using PHP to back your web framework to improve performance even across a website connecting many pages. A Model View Controller makes it easier for easily maintaining the performance mark.
Great Community Support
Most of all, due to its open-source nature, PHP development comes with vast community support. With our experts in constant touch with the recent and most robust use of frameworks we help you access the best with PHP for your website.
Our Core PHP Development Process
Anviam's PHP development process is methodological and aimed at bringing out the best final product for your brand. Hire PHP developers with a structured process takes all vital aspects into consideration. .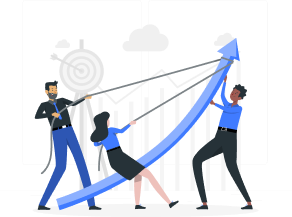 Assessing Web App Requirements
We start our development process by assessing your web app requirements and shortlisting what you're looking for. With this handy, our team improves on separate aspects to plan a premium website.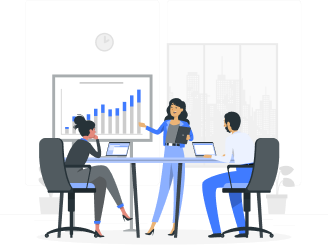 Curating a Tailor Made Tech Stack
With PHP as our development language of choice, we curate a custom tech stack that would be most suitable for your website. This includes integrations, cross-platform connections, custom features and much more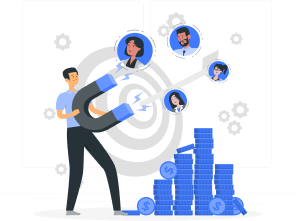 Developing Coding Strategies
Our developers pin down on coding strategies for different modules for your website. While some might involve customizing existing code, we go through a thorough process for code that needs to be developed from scratch.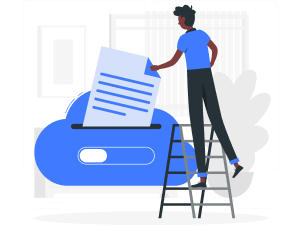 Premium Design and Development
Our process also involves planning for exclusive design elements to ensure your website goes beyond great functionality to great user-experience and the perfect look and feel for your brand.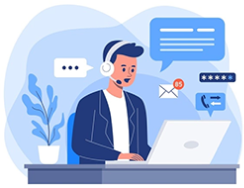 Implementation Best Practices
Anviam follows development and implementation best practices to leave you with a solution that can be built upon in the future, be easily reused and restructured for scaling purposes in the future.
Our Portfolio
Our layered PHP Development portfolio covers an interesting range of projects across niches that you might like to explore. Have a look to see if something excites you!
Medical Health Website
All of functions of your website will be guaranteed on almost devices: desktops, laptops, ipads, iphones, android.... and give visitors beautiful interfaces.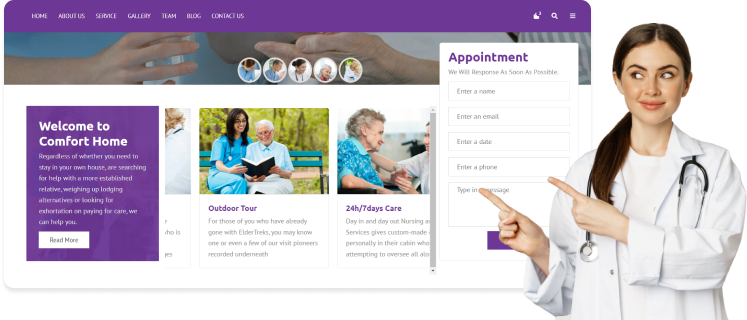 Veterinary Website
All of functions of your website will be guaranteed on almost devices...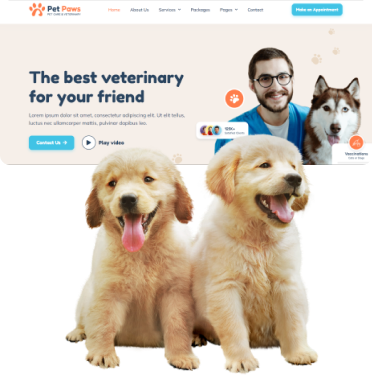 FAQ
Have questions on approaching website development for your brand? Here are some insights that might answer your questions. Don't see your queries here? Chat with us or write to us at anviam.com and we'll get back to you!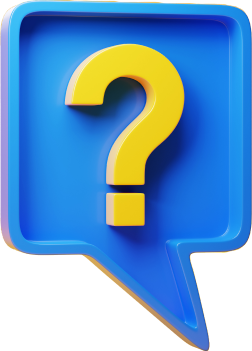 The cost of PHP development services for your website ranges in the typical premium website development range of $500 up to $1000. Depending on your requirements and the complexity of development the cost might differ for PHP development. Want to find out a more specific quote range?
If you're looking to develop a big and commercial website or one that matches a similar scale of operations, PHP development can offer a wide range of benefits for your website. Great performance, easy scalability, speed, optimum traffic adaptability and security are some primary benefits.
We understand that several websites rely heavily on platform integrations or API integrations for specific functionality. Ours is a PHP development company that helps to iron out the integration obstacles with easy OS compatibility and an extensive range of readily integrable options
Yes. We can help you figure out scaling existing code or develop websites from scratch making sure to consider future scalability requirements. Anviam provides complete support for scaling and maintenance of your website.
All our solutions are curated keeping multi-device compatibility in mind. For PHP development as well, we ensure key performance indicators like speed, design, performance, connectivity and security remain unaltered with a change of interface or device.