Our Services
We provide digital solutions using cutting-edge technology
that align with your company objectives.

Laravel and PHP are powerful development technologies used to create custom web applications with a robust backend. They offer a wide range of features, including scalability, security, and flexibility. Our team of experts leverages these technologies to create high-quality, customized solutions for our clients.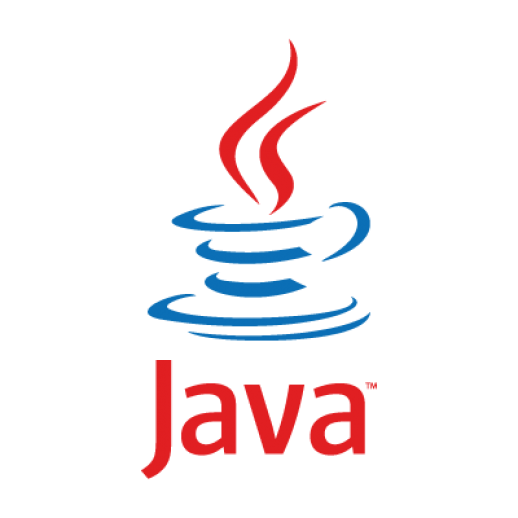 Java is a widely used development technology that is renowned for its security, scalability, and cross-platform capabilities. Our team of experts utilizes Java to develop high-performance, custom applications that meet the unique needs and requirements of our clients.

Node.js is a lightweight, scalable and cross-platform way to execute code. It helps to build real-time apps lightning fast.

Angular is a popular front-end development framework that allows for the creation of dynamic, interactive web applications. This technology is used to create high-quality, responsive web applications that provide an exceptional user experience.

ROR (Ruby on Rails) technology is a popular development framework used to create robust, scalable web applications. Its ease of use and efficiency make it a preferred choice for building complex applications. Our ROR development team utilizes this technology to deliver high-quality, customized solutions for our clients.
WordPress Development tops the list of site building packages in the world. The platform is free to download and use.
Our Portfolio
We are the leading Web Application Development company
offering Custom Web Application Development.
Medical Health Website
All of functions of your website will be guaranteed on almost devices: desktops, laptops, ipads, iphones, android.... and give visitors beautiful interfaces.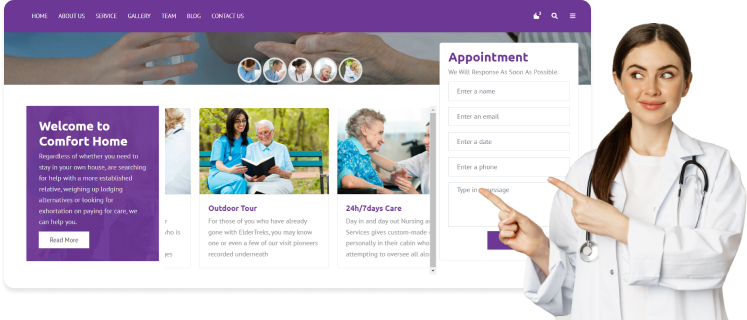 Veterinary Website
All of functions of your website will be guaranteed on almost devices...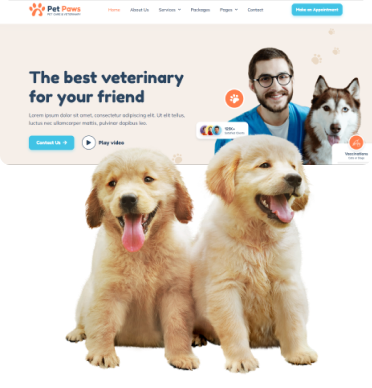 Core Tech Services
Our comprehensive range of technical services cover all grounds to deliver your project with premium functionality.
INDUSTRIES
Our solutions cater to a wide range of industries. Anviam emerges as your trusted tech partner to elevate your experience and deliver solutions to enhance industry-specific productivity.

Healthcare
Explore healthcare apps, efficient patient databases, AI-aided prescriptions for patients and other cutting-edge features for your healthcare brand.
Banking
Streamline accounting databases, simplify complex bookkeeping and integrate secure payment gateways to elevate your customer's banking experience.

Manufacturing
Boost sales with effective inventory management, product tracking, improved operational process and well-managed manufacturing process.

Information Technologies
At Anviam, top-of-the-line IT solutions are rendered for your brand with personalized considerations for the best functionality, environment and use-case you desire.

Oil and Gas
Design a completely digitized management interface for your oil and gas brand to yield improved profits and streamline business management.

Telecommunication
Our telecommunication solutions are extensive with the best solutions developed at each user end.

Insurance
Integrate e-documentation, digital signatures and verification, customer database and query management and much more for your insurance business.

EdTech
Revolutionize your EdTech venture with premium user interface elements, robust API integrations and AI-powered chatbots for students.

Anviam Solutions sense of ownership, exceptional collaboration, high-quality deliverables, and tight turnarounds make them a trusted partner for high-stakes projects.high-stakes projects.

Daniel Piehler
Co-founder & CPO
Anviam is able to take an idea from concept to development. They were always ready to teach me new methods and were willing to try new approaches, workshops, and exercises. I was definitely impressed by the intellectual rigor that goes behind their mindset and organization of the workflow.

Lauren Liscinski
Mobile Product Manager
Working with Anviam has been extremely helpful to our team as they have provided valuable insight into architecture and direction for our product. They are easy to work with, very collaborative, and successful at finding solutions that fit our needs.

Phil Meachin
VP of Program Management, Dividend Finance
Anviam has built a system that's allowed us to scale to hundreds of millions of dollars of loans per year, with tens of thousands of reps. Without them we wouldn't have been able to develop that core product nearly as quickly as we have.

Matt Conger
CEO at Cadence (500 Startups)
In just two weeks, Anviam Solutions created an elegantly streamlined version of our previous gig management platform, built on top of our Salesforce data. The result became an instant hit with our network of linguists, while dramatically reducing the time we spend on ongoing maintenance.
Everything you need to know about the product and billing. Can't find the answer you're looking for? Please chat to our friendly team.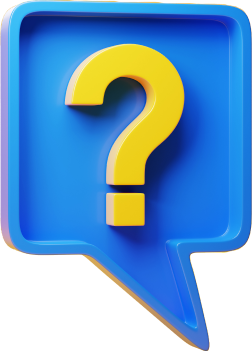 The process of designing, developing, deploying, and maintaining software with specific functionalities or duties for a niche user base is known as custom software development.
Custom software development is crucial because it helps businesses meet specific needs while staying within their budgets by creating comprehensive software that is adaptable, profitable, and simple to integrate.
The following are clear advantages of developing custom software:
Simplified and improved business processes
Increased level of team collaboration
Increased productivity and profitability
Dependable, distinctive, compatible, and flexible
Cost-effective and very secure
Organizations must pick customized software development services to readily adapt to the changing needs of the business with the aid of scalable and flexible processes and technologies. It facilitates the company to progress with the least amount of obstruction.
The cost of developing custom software varies depending on several variables, including the size, scope, and kind of project.
Depending on the software's complexity and your project, the length of a bespoke software development project might range from three to nine months or more. Depending on your project's complexity, each stage of the software development process takes varying time.